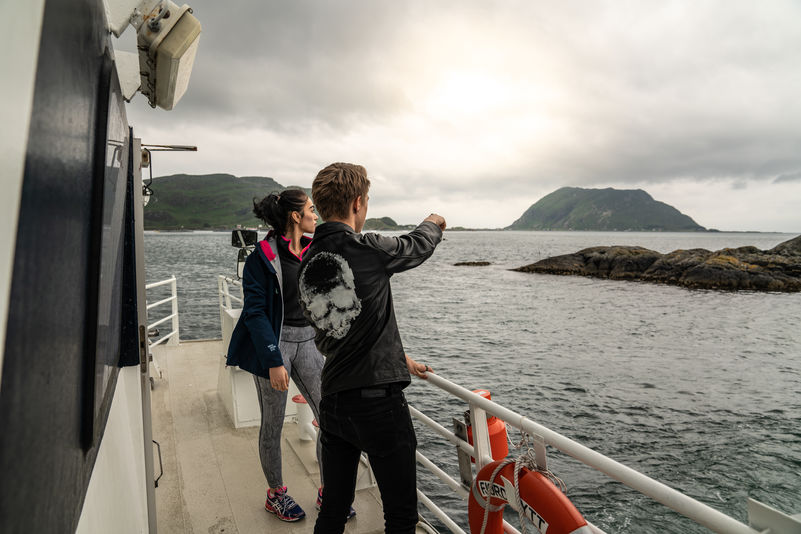 Travel like the locals
"Travel like the locals" offers "packaged" tours that use public transport, i.e. regular buses, ferries and boats. We have done the planning for you so that you can concentrate on enjoying your trip.
You travel on your own - there is no guide or tour leader. On most of our tours you must change several times between different buses/ferries/boats, and it is up to you to make sure you catch your connections – truly travelling like a local. The tours are set up so that the buses, ferries and boats connect.
Travel like the locals in Møre og Romsdal, Sogn og Fjordane, Hordaland and Rogaland
It was Møre og Romsdal county that launched the concept "Travel like the locals" in 2016. In short this is exiting journeys to interesting destinations with existing bus, boat, train and ferry routes.
In 2019 Travel like the Locals was extended to the counties of Sogn og Fjordane, Hordaland and Rogaland. We have nearly 50 new trips ready for sale, available online at www.tltl.no or at a selection of sales points.
Trips available in Sogn og Fjordane:
Roundtrips to the island Svanøy from Florø, Førde and Skei
Roundtrip to the saga island Kinn from Florø and Førde
Evening cruise in the Florø archipelago
Rountrip Skei-Movika-Førde-Skei
Rountrip Skei-Førde-Skei
Roundtrip Skei-Vassenden-Skei
Roundtrip Skei-Vassenden-Førde-Skei
Roundtrip Sogndal – Førde- Sogndal, return via Vadheim and Balestrand
Roundtrip Stryn-Loen-Stryn
Roundtrip Sandane-Stryn-Sandane
Roundtrip Sandane-Loen-Sandane
Roundtrip in Nordfjord, starting in Stryn and going to Nordfjordeid, Sandane, Byrkjelo and then returning to Stryn
Rountrip Sogndal-Nigardsbreen-Sogndal
One way trip Sogndal-Nigardsbreen
One way trip Nigardsbreen-Sogndal
Hiking bus to and from different stops in Aurlanddalen, great starting points for hikes in the Aurlandsdalen valley.
"Travel like the locals" is a cooperation between the county authorities of Møre og Romsdal, Sogn og Fjordane, Hordaland and Rogaland counties, the transport companies/brands FRAM, Kringom, Skyss and Kolumbus and the destination companies in these four counties.
Terms and conditions for Travel like the locals
"Travel like the" locals trips have fixed prices and are available for the passenger categories adult (16-66 years), senior (from 67 years) and child (4-15 years, children under 4 years old free). There is no student discount for these trips.
The price of the products is the normal ticket price plus an administrative fee that covers the cost of the booking system, sales provisions, etc.
Booked trips can be cancelled up to 24 hours before the start time for the trip.
Once on board the means of transport, the terms and conditions for the responsible transport company apply.