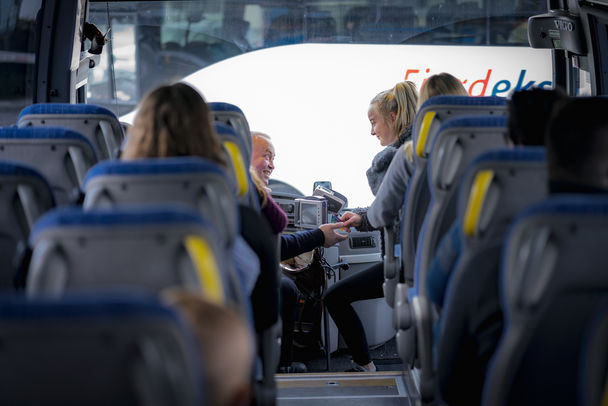 Express bus
On services crossing the county borders, the express buses have their own rates and discounts.
As of 1.1.2020 this will also apply to routes that cross the former county borders between Hordaland and Sogn and Fjordane.
If you travel by express bus within Sogn og Fjordane, you pay the same rate as on the local buses, and the same discount system applies.
By following the links below, you will find information on services, rates and discounts that apply to express bus services that cross the county borders.